Welcome home! Thanks for stopping by! I'm a wife, mom, Appreciative Inquiry and KINDNESS practitioner who is interested in the intersection of home, school, work and play. I'm starting at home and exploring the questions that allow us to grow kindness in ourselves and in our families. Together we'll explore how to raise kind kids and model self care, ask for do overs when we need them and co construct and design our families so that we can respond to the world around us. We're raising human·kind one home at a time. Come on by when you need some rest or when you want some loving connection. There's no place like home!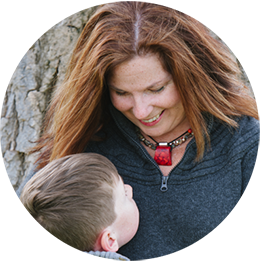 I'm a licensed mental health therapist. I've worked in private practice, on police based teams, in homes, schools and corporations. I've been in the front row, seeing the best in others in all kinds of settings, even the ball fields! I'm your biggest cheerleader and I'm so glad you're here!
It's simple really, make kindness the lens we use to design our family structures to strengthen our connection to one another at home and in our communities.
Be kind whenever possible.
It is always possible.
What to expect from my website
You can count on hearing from me once a week in different formats. Some people prefer reading, some video, some audio.
I'll be doing my best to be creative and use all of these platforms to reach you so we can continue the conversation of identifying the questions that help us cultivate our internal and external environments.
Stay tuned here on the website to decipher your preferences on how you like to tune in and stay connected.
Mostly, this is a place for you to connect with yourself and others as experts on what works for your families.
I'll be here to hold the space for you. I want you to have a soft place to land so you can come by often and always feel right at home!
Kindness in words creates confidence. Kindness in thinking creates profoundness. Kindness in giving creates love.
about new releases and content!
Let's stay connected and raise one another! Our family vision grows with our collective effort of growing kindness.